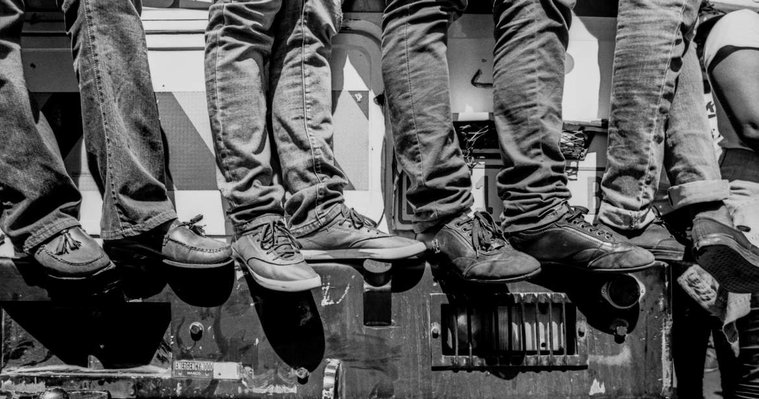 Photo Essay: Police and Protesters Clash in Cape Town
"Following the recent weeks of deserted campuses, several spates of violence have occurred on campuses across the country.
Students from CPUT face assault charges for allegedly burning a building with two private security officers inside. A student from TUT was admitted to hospital after he was shot in the leg with live ammunition. Stores were looted and a priest brutalised with rubber bullets in a drive-by during Wits' protests. At UCT, a private security officer was hospitalised after a brick was dropped on his head from above.
There's been an overarching climate of tension recently. It seems like a flashpoint h...
20 Powerful Images From South Africa's Student Protests in Cape Town
"Students at universities throughout South Africa are protesting for the second year in a row over rising tuition fees and institutionalised colonialism. Last October, a proposed 10.5 fee increase sparked the nationwide #FeesMustFall movement, which culminated in President Jacob Zuma announcing there would be no fee increases for the 2016 academic year. What would happen to fees in the 2017 academic year was still anyone's guess.
On Monday, just over 11 months since the initial onset of #FeesMustFall, South Africa's Higher Education Minister, Blade Nzimande, set off a wave of shutdowns when he announced it will be up to the individual universities to decide if they'll raise fees for the upcoming academic year, wi...
'Israeli Apartheid Week'
At the University of Cape Town every year for one week—something very strange happens.
Jewish diaspora and South African natives (made up of Indians, Blacks, and Coloured peoples) clash over Palestine/Israel on Jammie Plaza. The Palestinian stall is often a wooden facade with graffiti, that is populated during the week. The Israeli stall is often a large tent construction, adorned with flags and printed and laminated infographics and message boards.