All What I Want is Life
27 FEB — 18 APR 2020
Amir Hazim, Abdullah Dhiaa Al-Deen, Fethi Sahraoui, Abdo Shanan, Tamara Abdul Hadi & Roi Saade, Myriam Boulos, Lana Haroun, Salih Basheer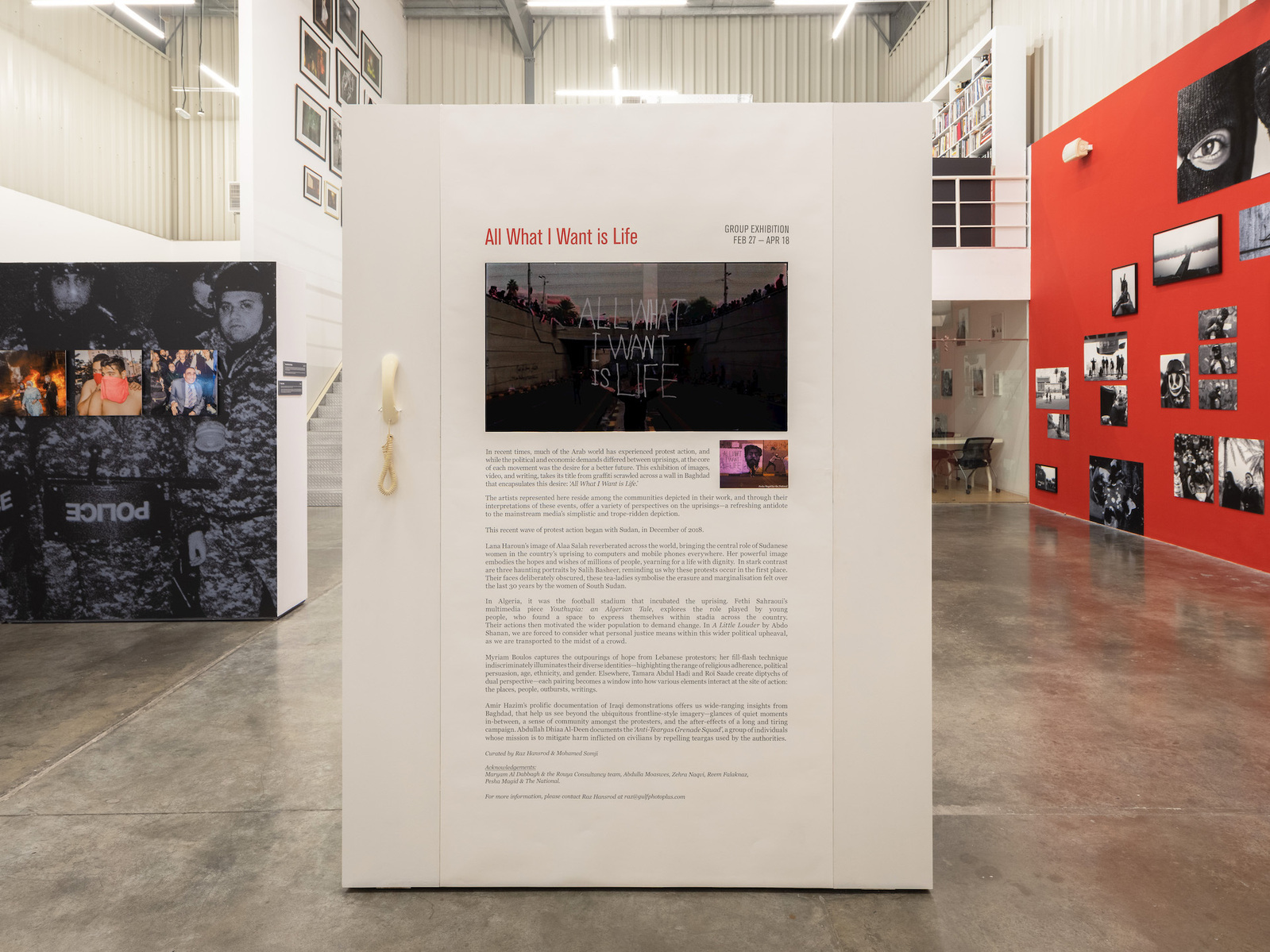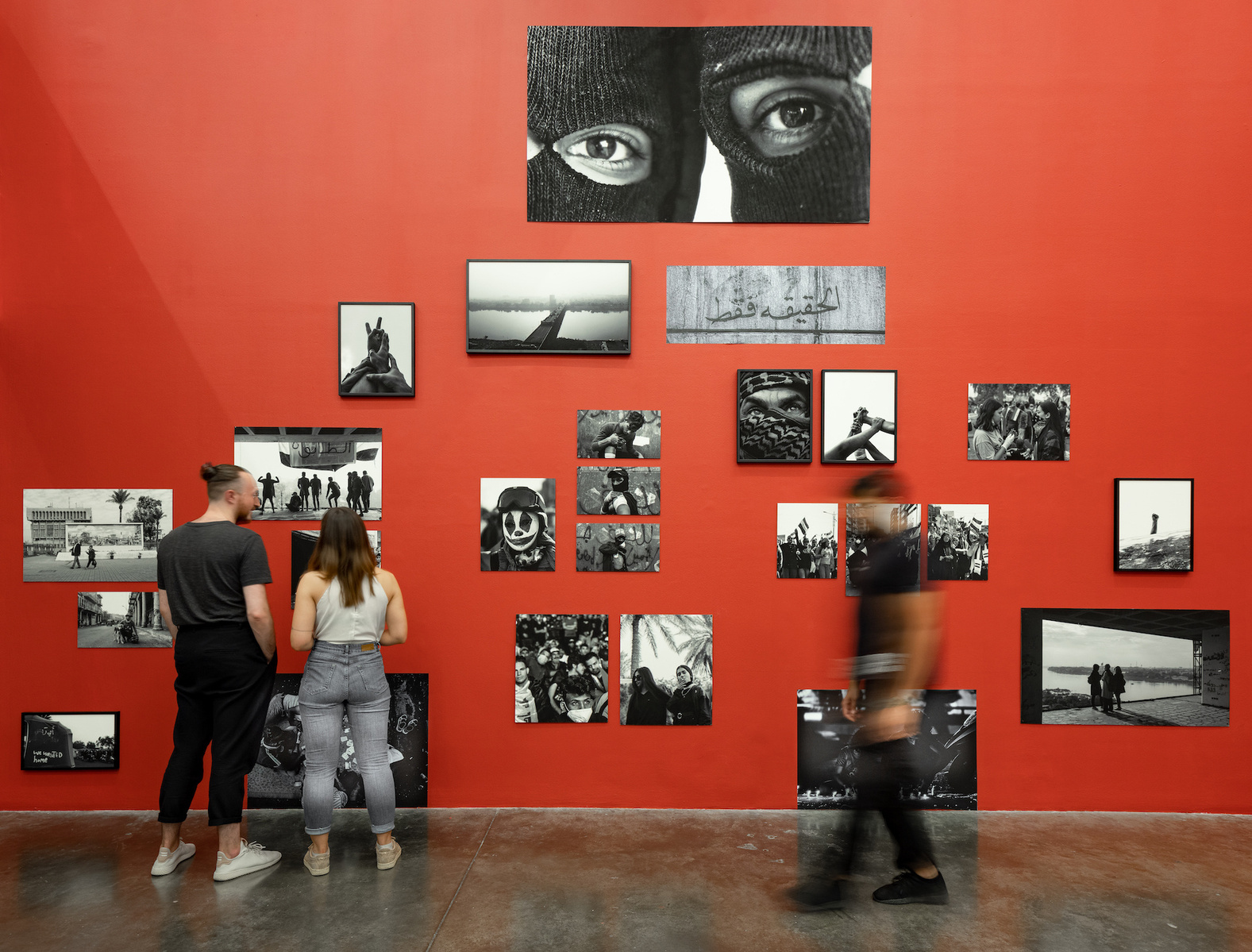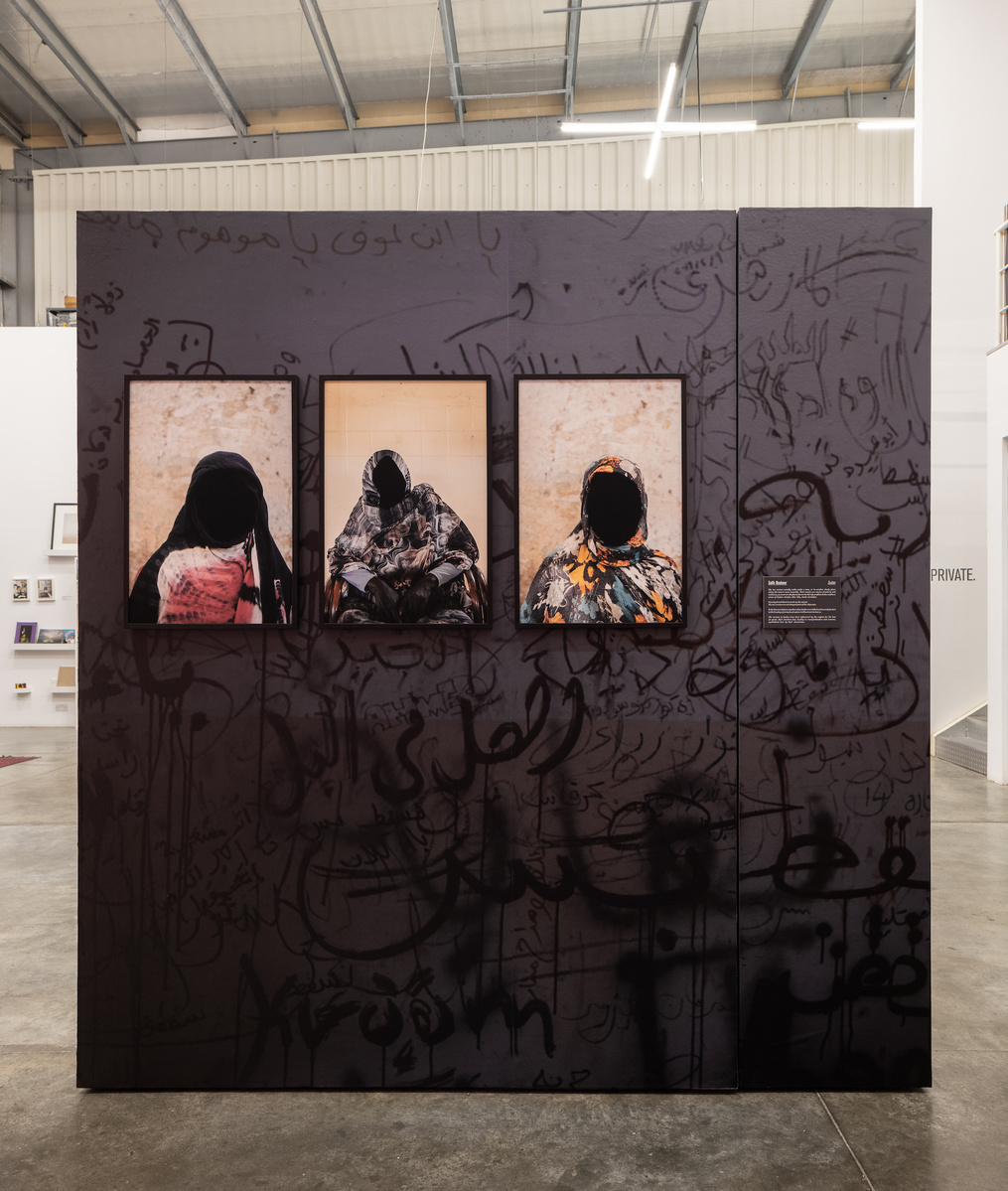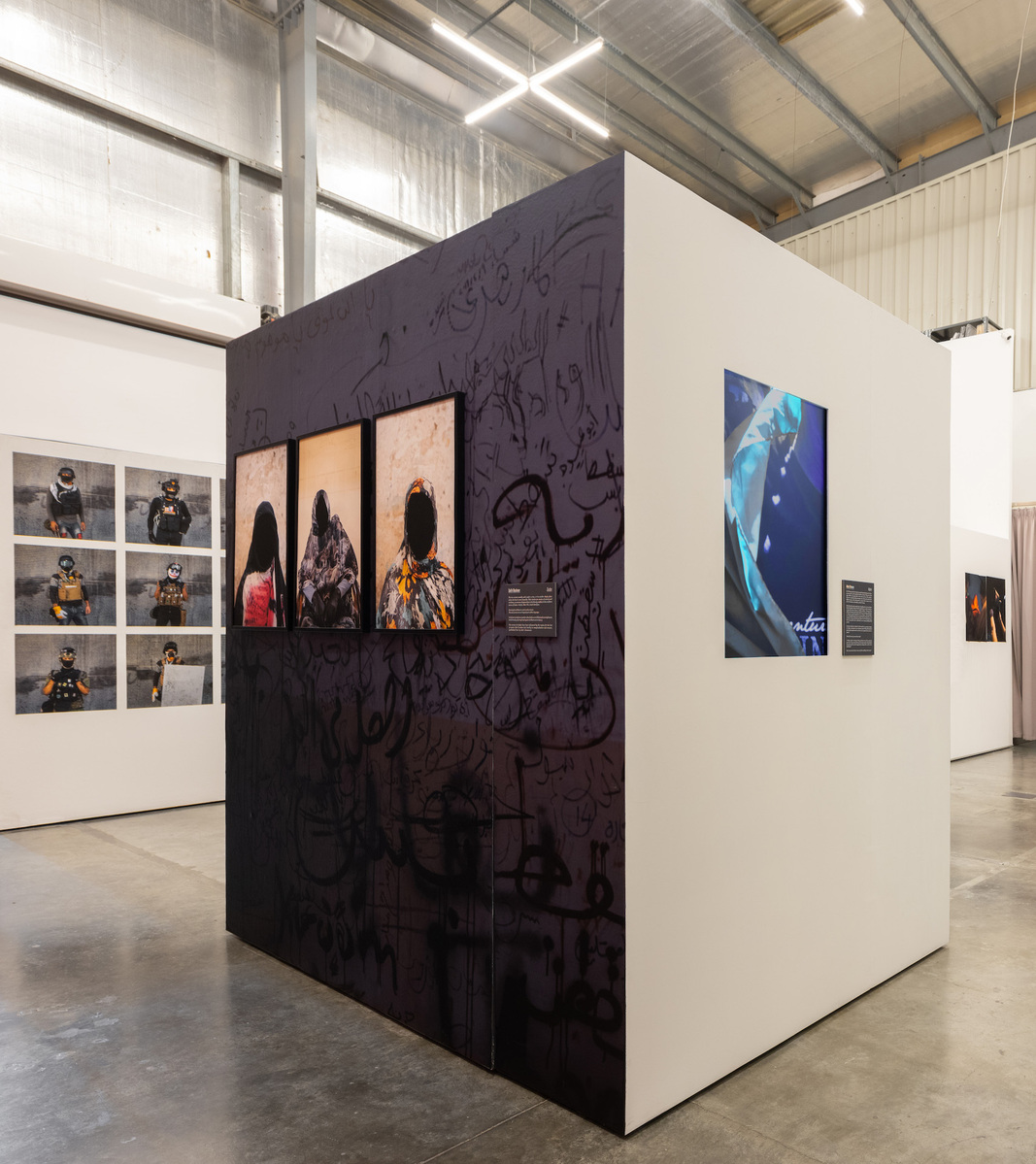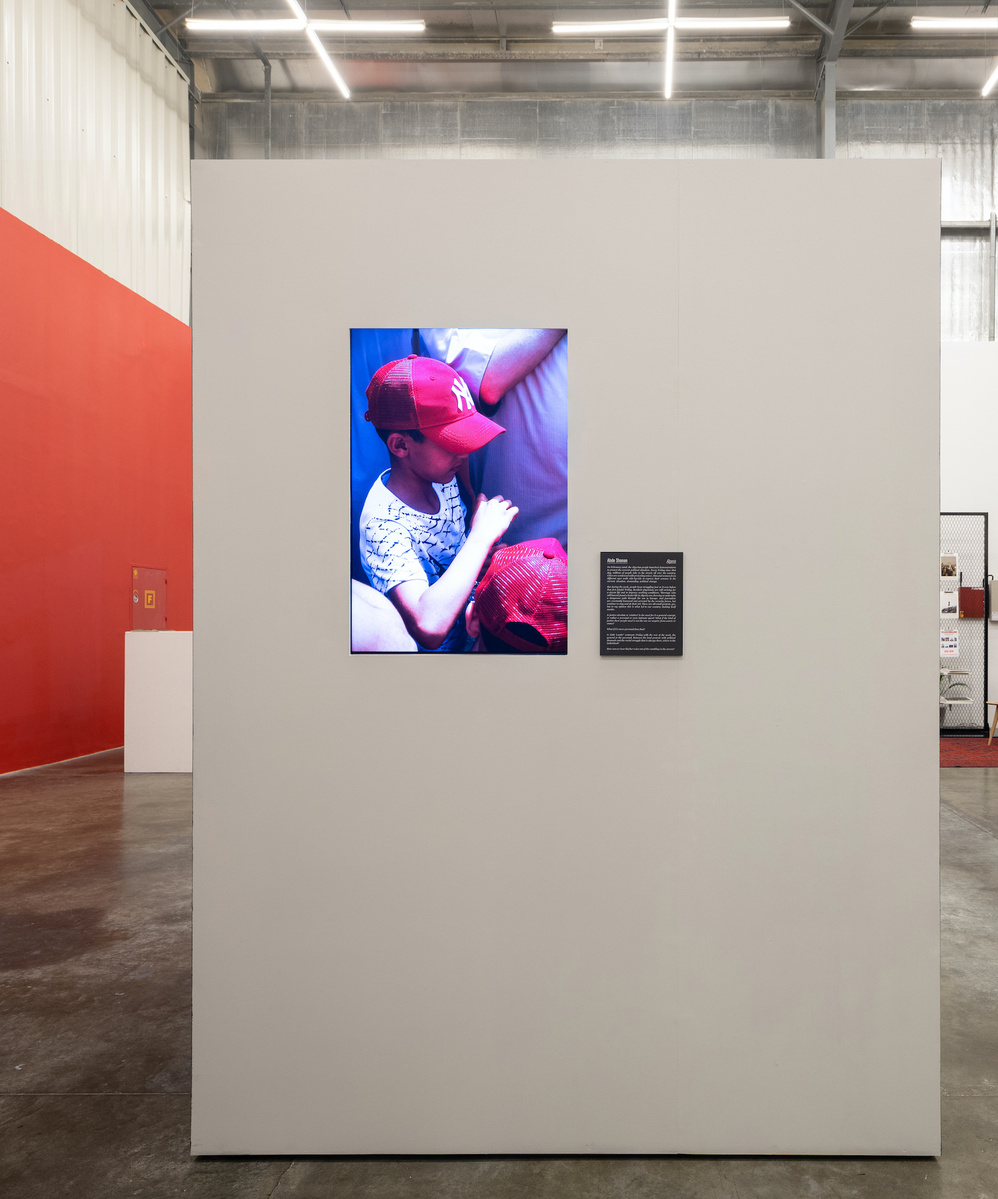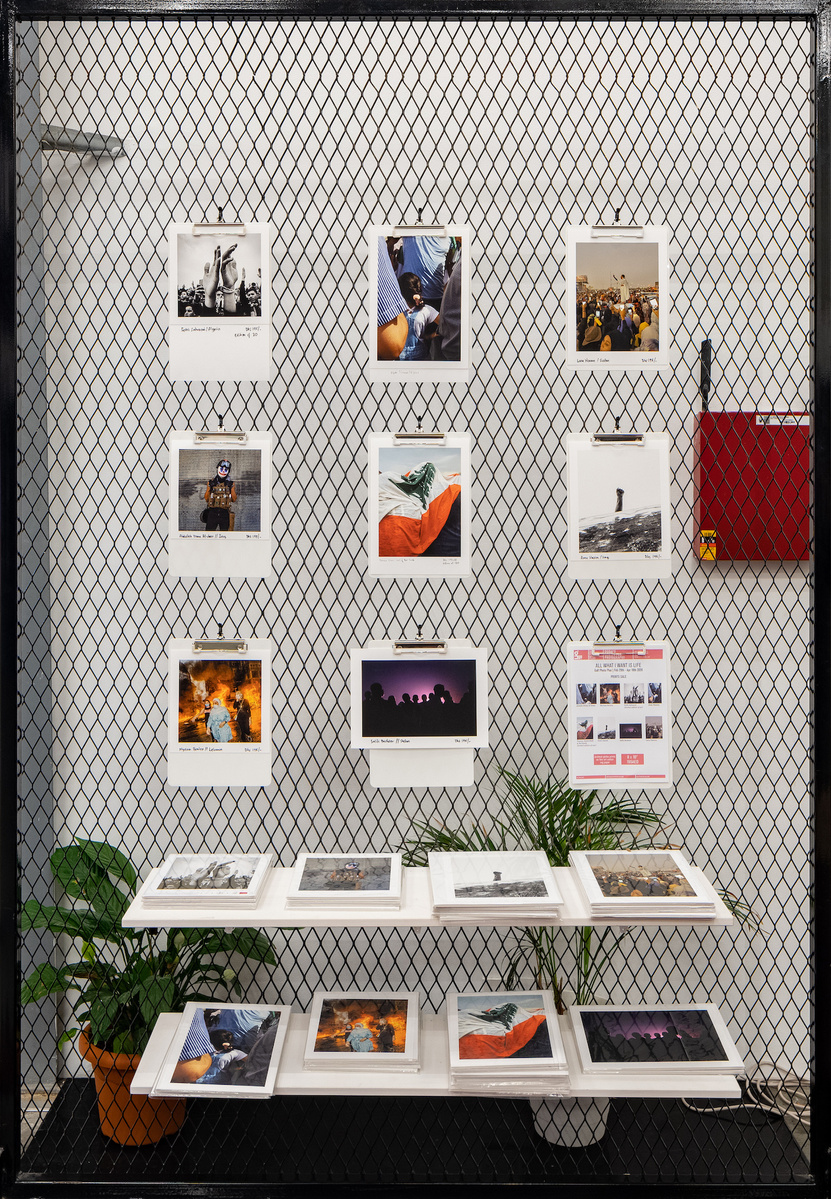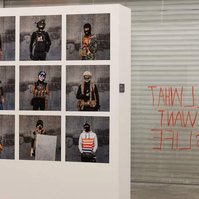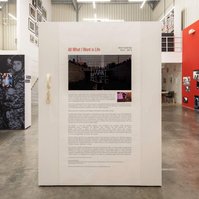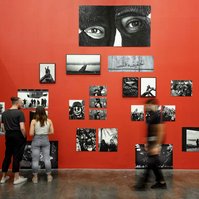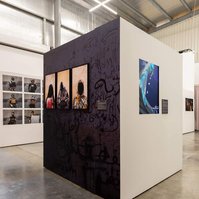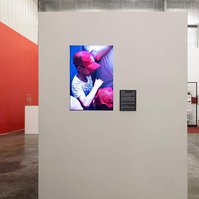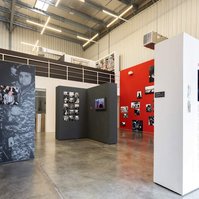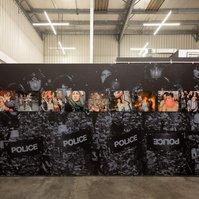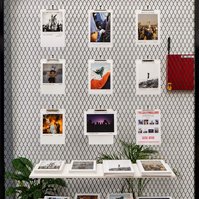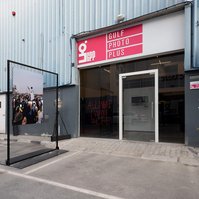 ¬ My Role:
It truly is special when a space occupies work that is not only politically important, but also widens the Overton window of a country (if only fractionally). For accomplishing this—while being a body of work that explores a multitude of perspectives on the same pressing events—All What I Want is Life has probably been my favourite exhibition that I have worked on thus far, and I am immensely proud of what was collectively achieved here. Here are the parts I was privileged to play:
¬ Curation
The genesis was a talk with Tamara Abdul Hadi & Roï Saade held at GPP in November. The subject of the evening was TamaRoi's diptychs created in the midst of Thawra, and it was upon sensing the eagerness for a space in the UAE to express their frustrations, did Mohamed Somji and I understand the felt desire from diaspora to contextualise and digest their homelands' struggles through art.
Of the nine photographers exhibited, five had never been exhibited before. Two artists were selected from each of the four countries exhibited, and we ensured a diverse range of visual style, experience, medium, differing expressed motivations, as well as ensuring a non-singular age/gender representation.
My role here was to find photographers from the countries we had identified; get in contact with them; secure their images; cull their submissions, which proved difficult with first-time exhibitors; create a cohesive body as one exhibited show, that also fairly represented each artist's individuality; and to make the hard decision of whom and what to omit.
¬ Design & Production
Be it Amir Hazim's documentary style monochromatic images, each a unique crop—or Myriam Boulos's bright, vibrant, artificially lit work—the only unifying condition in this roster was that they were photographs of recent protests. Every variable between the artists varied otherwise, making a cohesive yet individualistic design quite a challenge.
Given that the budget wasn't extraneous, thanks to the visual rendering software SketchUp, I was able to spend the time required to design, and then redesign until the balance was struck between respecting the artist's expression in a vacuum, and creating a cohesive group show—without any constructed tests.
From working with contractors, to fabricating modular and detachable additions to the gallery walls to house the multimedia pieces, to painting the exhibition title in the window myself—this was quite the challenge, but was very rewarding when on opening night, we hosted a panel discussion with some of the artists.
All in all, I am incredibly grateful to the GPP team and all involved, to Alserkal Avenue for their support, but mostly to the artists—thank you for trusting me with your work.
¬ Walltext
In recent times, much of the Arab world has experienced protest action, and while the political and economic demands differed between uprisings, at the core of each movement was the desire for a better future. This exhibition of images, video, and writing, takes its title from graffiti scrawled across a wall in Baghdad that encapsulates this desire: 'All What I Want is Life.'
The artists represented here reside among the communities depicted in their work, and through their interpretations of these events, offer a variety of perspectives on the uprisings—a refreshing antidote to the mainstream media's simplistic and trope-ridden depiction.
This recent wave of protest action began with Sudan, in December of 2018.

Lana Haroun's image of Alaa Salah reverberated across the world, bringing the central role of Sudanese women in the country's uprising to computers and mobile phones everywhere. Her powerful image embodies the hopes and wishes of millions of people, yearning for a life with dignity. In stark contrast are three haunting portraits by Salih Basheer, reminding us why these protests occur in the first place. Their faces deliberately obscured, these tea-ladies symbolise the erasure and marginalisation felt over the last 30 years by the women of South Sudan.

In Algeria, it was the football stadium that incubated the uprising. Fethi Sahraoui's multimedia piece Youthupia: an Algerian Tale, explores the role played by young people, who found a space to express themselves within stadia across the country. Their actions then motivated the wider population to demand change. In A Little Louder by Abdo Shanan, we are forced to consider what personal justice means within this wider political upheaval, as we are transported to the midst of a crowd.

Myriam Boulos captures the outpourings of hope from Lebanese protestors; her fill-flash technique indiscriminately illuminates their diverse identities—highighting the range of religious adherence, political persuasion, age, ethnicity, and gender. Elsewhere, Tamara Abdul Hadi & Roï Saade create diptychs of dual perspective—each pairing becomes a window into how various elements interact at the site of action: the places, people, outbursts, writings.

Amir Hazim's prolific documentation of Iraqi demonstrations offers us wide-ranging insights from Baghdad, that help us see beyond the ubiquitous frontline-style imagery—glances of quiet moments in-between, a sense of community amongst the protesters, and the after-effects of a long and tiring campaign. Abdullah Dhiaa Al-Deen documents the 'Anti-Teargas Grenade Squad', a group of individuals whose mission is to mitigate harm inflicted on civilians by repelling teargas used by the authorities.
Curated by Raz Hansrod & Mohamed Somji